Mining and Exploration Safety in Australia
Our Consultants have a vast amount of experience, specifically boasting 10 years' experience in working in the mining and exploration industry. They have been exposed to the majority of the worlds high risk activities, and seen firsthand incidents that have had catastrophic consequences. Therefore, they are the experts when it comes to advising similar businesses on safety processes to avoid these accidents.
Exposure to these types incidents that have caused fatalities and engineering failures providing exposure to lessons learnt that most safety professionals would describe as non-desirable, leaving a legacy of life time memories. It's with these experiences we at RTR aim to research and develop new methodologies for prevention and mitigation. Ensure your mining business in Australia is up to scratch with all safety precautions, policies and processes to guarantee the safety of your staff.
Oil & Gas Offshore & Onshore
During the past 16 years Greg Rae (RTR Lead Consultant) has worked directly LNG with rich experience in high-risk work environments across Oil and Gas industry, in upstream / downstream / offshore / onshore green field and brownfield projects, including 10 years in workplace safety management. Holding multiple technical certifications and have undergone extensive training in the field. Worked with renowned companies on multiple large and mega projects, engaging with and managing numerous contractors and multi-functional teams, implementing Integrated Safety Management Systems, managing emergencies and incidents, and carrying out extensive investigations and injury rehabilitations. Greg has demonstrated success in lowering risk by identifying high risk areas and implementing mitigations/controls and full safety processes and tools.
It is with this experience, Greg Rae has chosen to open his business and work with industry leaders and Australian & International training organisations, with hope to raise the bar in work place safety and risk controls.
Civil Construction
With all major projects comes the civil construction component, infrastructure, utilities are generally common in larger projects. Construction industry across the board nearly always involves the use of heavy lift cranes and electrical fit out; these are two of the most high risk work activities and certainly have solid statistics to show that incidents are still unfortunately occurring. RTR would like to work in with all industries to assist in lowering these statistics.
RTR provide consultation to our clients, to provide an onsite professional risk educator and mediator that can work in with site management and client execution managers.
Offshore and Onshore Construction
Providing services for the offshore and or the onshore construction division for the Oil & Gas Industry is certainly a challenge, working in the worlds harshest and constantly changing working environments. Whether it be working for on a fixed platform/facility, or a mobile marine vessel the industry introduces a number of challenges for the management of risk and safety management. Offshore work scopes are normally limited to a very small working environment and living arrangements. So you can imagine it's not just a change in living and lifestyles for work force it is conducting work operations involving serious heavy lifting of some of the largest modules in the world. Everything is supersized. Larger the job/task larger the risks.
Some of the areas that RTR are focused on to improve quality risk management:
New & Small Business safety compliance
At RTR we are hoping to assist new & small businesses, no matter how large or small your business is, all businesses pose potential real time risks. Opening a new business is sometimes challenging and especially if you have not reviewed your potential risks by contacting RTR we are happy to have the conversations and will provide you with consultation and friendly advice.
RTR are here to assist you with developing your own innovating safety culture and will help with training tailored to your needs. This will provide you with assurance that you have the right mitigation plans & safe work systems in place to help prevent and manage any work-related incidents. One serious incident in the early development stages of your business could have devastating effects and consequences.
WHS legislation in each State and Territory have requirements that apply to all workplaces. More recently with the introduction of new legislation the approach is to harmonise work health and safety laws throughout Australia. The new legislative framework which consists of a model Work Health and Safety Act and Work Health and Safety Regulation has been adopted by each State and Territory, excluding Victoria & Western Australia who are yet to agree on its implementation. The objective of the new WHS legislation is to 'provide for a balanced and nationally consistent framework to secure the health and safety of workers and workplaces'.
Work health and safety legislation requires businesses to establish a process for consulting with its workers on work health and safety issues that may affect them and to adopt a risk management approach by identifying and eliminating or controlling risks to health and safety so far as is reasonably practicable.
With new legislation Act, WHS applies to persons conducting a business or undertaking who have a duty under the Regulations to manage risks to health and safety. It requires duty-holders to identify hazards, apply and maintain a hierarchy of risk control measures and, in specified circumstances, review those risk control measures.
Be safe think smart and contact us to discuss how we can help.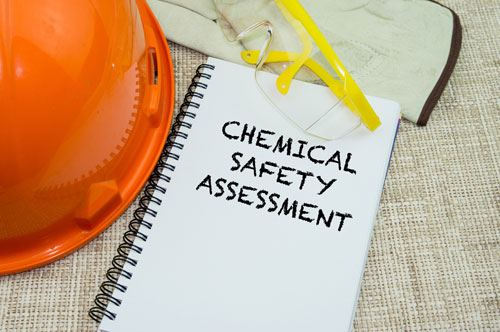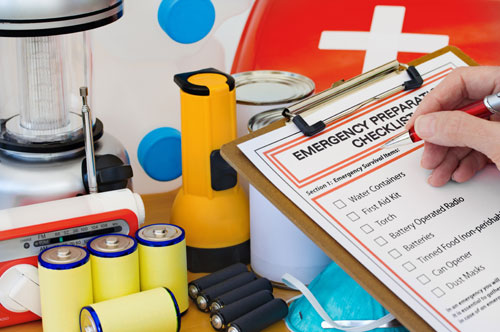 Integrated Safety Management Systems (ISMS) development
Having an integrated Safety Management system, tailored to your needs and that meets your current industry and a national/state legislative requirements, providing structure, quality assurance and a clear pathways, for your company or business, once implemented the advantages become clearly visible.
RTR will provide the right advice and services that will also help you acquire third party accreditation if this is something you feel you need to take your business to the next level.
We provide assistance with developing documentation that is aligned to and meets criteria for:
ISO 9001 (Quality Management)
AS/NZS 4801 Occupational Health & Safety 
ISO 14001(Environmental management)
OHSAS 18001(Occupational Health & Safety Management Systems)
We can put you in touch with accreditation bodies when and if you require gaining your own certification.
Training
We are here to assist your business in all aspects of safety management. Internal training is certainly a part of the commitment we were talking about earlier. Your staff and employee's need to understand the commitments and values of which your policies set out. It may be that you require external training or may be as simple as a verification of competency.
Having trained and competent personnel is critical to maintaining a safe work place
We certainly can assist with the right advice to ensure your training needs are compliant.
Real Time Risk is currently working in with a national training organisation (RTO)
More information on our training courses will come available soon. Read about our work and our clients here.